Upcycling
Hoe mooi is het om afgedankte spullen een nieuwe bestemming te geven! We denken graag aan het milieu en gebruiken naast nieuwe materialen ook vaak spullen opnieuw. Deze komen vaak van een kringloop of een lokale (brocante) markt.
Onder de noemer 'upcycling' maken we van deze spullen unieke producten voor in huis, de tuin of op het werk. Bij 'upcycling' is het de kunst om van een bestaand product iets nieuws te maken in een andere context. Deze gemaakte producten zullen we vooral tonen via de sociale media, dus volg dat vooral. Hieronder alvast een voorbeeld.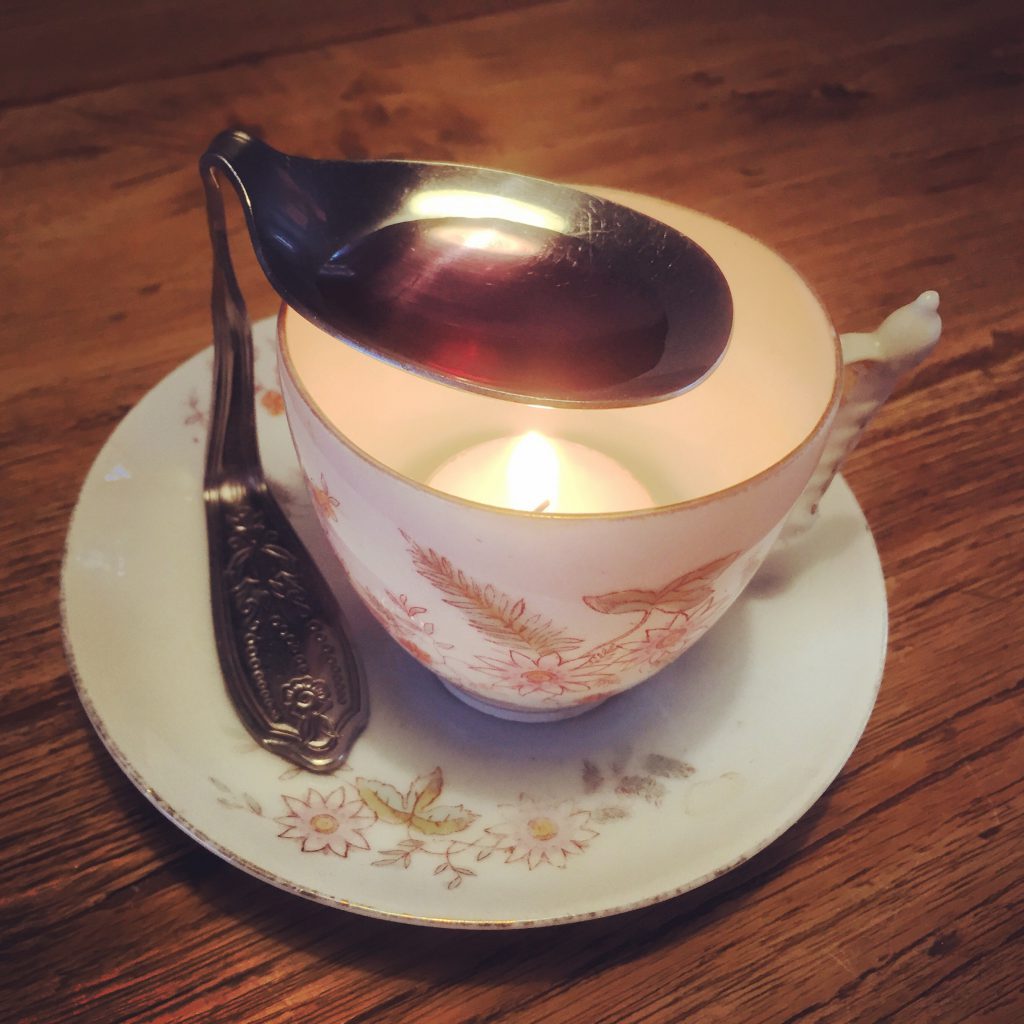 Oliebrander Tante Greet is gemaakt van oud servies en geeft nu de frisse rozengeur in de woonkamer.